Winner Fall 2023
And the winner is…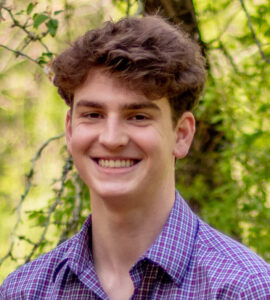 Reid Mclain,
Junior
Mentors: Andres Marroquin and Antonio Saravia
Project: "The Role of Ideology in Shaping Essential Values"
Winners Spring 2023
And the winners are…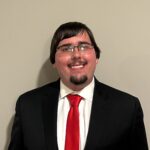 Thomas Hughes, 
Senior
Majors: Economics and Mathematics
Mentors: Robi Ragan and Antonio Saravia
Project: "Centripetal and Centrifugal Forces in Voting Models"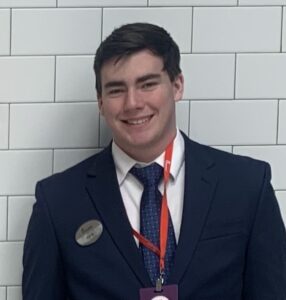 Zachary Thomas, 
Senior
Minor: Economics
Mentors: Szabi Blazsek and Andrés Marroquín
Project: "An International Study of Sector Risk/Reward Ratios Based on Economic Freedom Indices"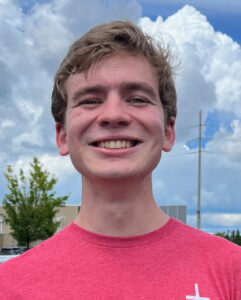 Luis Jiménez, 
Senior
Mentors: Antonio Saravia and Andrés Marroquín
Project: "Japan's Opening to International Trade"
SPRING 2022 Call

Deadline January 28, 2022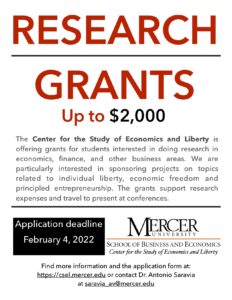 SOBIE 2022
Our Fall 2021 grantee, Allison Whitehead, presented her work at SOBIE 2022 in Destin, Florida.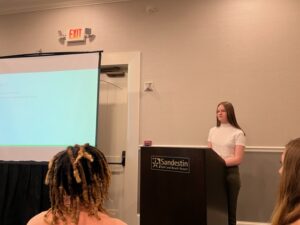 Andrés Marroquin, Allison Whitehead and Antonio Saravia at SOBIE 2022.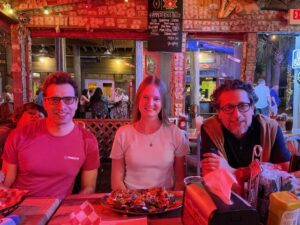 Winner Spring 2022
And the winner is…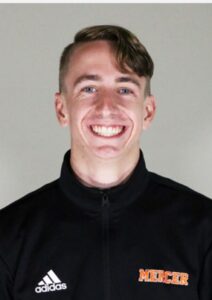 Robert Zell, Senior
Majors: Economics, Finance and Statistics
Mentors: Andrés Marroquín and Antonio Saravia
Project: "Institutions and Protectionism"
"In Bryan Caplan's book `The Myth of the Rational Voter,' he argues that the democratic process allows for flashy, but bad policies to prevail over sound ones. This is because political support of certain policies with strong backing from economists such as free trade, abolishing the minimum wage, and eliminating corporate taxes could have negative consequences when it comes time for reelection. However, countries such as Norway, Switzerland, and Australia have demonstrated incredible frugality and discipline in certain aspects of economic policy despite having open and democratic societies. I believe that variables such as institutional trust, low corruption, and government effectiveness play a much greater role in deciding whether citizens can trust the experts or not. By investigating institutional and cultural factors of such countries, we can gain a better insight as to how political and economic freedoms can exist without coming at the expense of one another."
Here is Robert with his poster at APEE 2022 in Las Vegas, NV: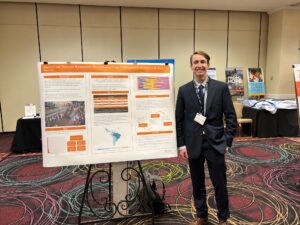 Southern Economic Association 2021
Here is the CSEL's team at the SEA 2021 Meeting. Our undergrad student Kalman Demott (left) did a fantastic job presenting his paper How Economic Freedom is Associated with Poverty and Inequality at the Metropolitan Level. Also in the picture professors Antonio Saravia and Andrés Marroquín.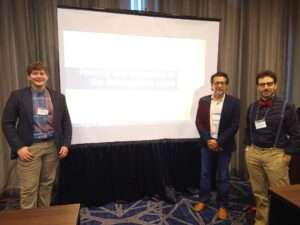 Winner Fall 2021
And the winner is…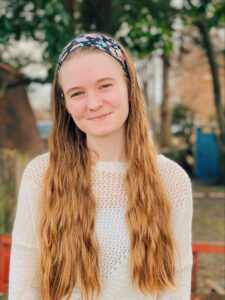 Allison Whitehead, Junior
Majors: Economics, Law & Public Policy
Mentors: Andrés Marroquín and Antonio Saravia
Project: "The Importance of Political and Economic Beliefs"
"Beliefs about equal opportunity for women dominate modern economic and political discourse. Social perceptions of gender can either limit or empower a woman's economic success in the labor market. However, the effect of an individual's economic and political beliefs on their perceptions of women's productivity in the workplace remains largely unstudied. In this project, I will test if more politically left-leaning individuals and more economically anti-market individuals tend to think that women are as productive as men in the workplace. My preliminary research indicates the contrary."
Third Prize at the 2021 APEE meeting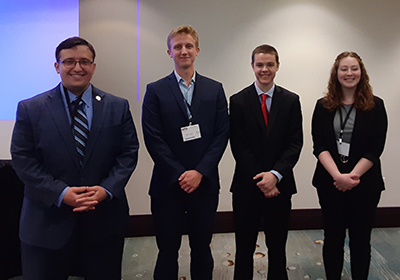 Colin is second from the left
Our student and CSEL grant recipient, Colin Lynch, won third prize at the 2021 Association of Private Enterprise Education (APEE) undergraduate research competition. The conference took place in Ft. Lauderdale on April 2021. The selection comes with a $1,000 prize offered by APEE!
Colin's research looks at the Chinese economic miracle of the last decades and asks if the observed positive performance was the result of liberalizing reforms (those that increase economic freedom) or if China was bound to achieve that success even if those reforms were never implemented. He uses a sophisticated econometric methodology (synthetic control) to produce his results.
Congratulations!
Winners Spring 2021
And the winners are…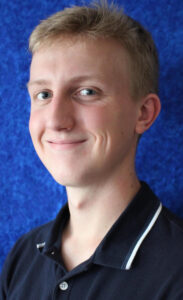 Colin Lynch, 
Junior
Majors: Economics, Finance and Psychology
Mentor: Andrés Marroquín and Antonio Saravia
Project: "Using Synthetic Controls to Estimate the Effect of China's Post-Maoist Economic Restructuring on GDP per Capita"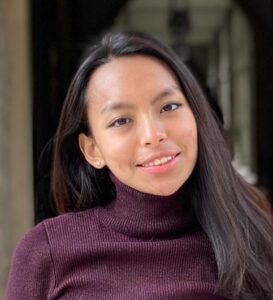 Shreeya Singh, 
Senior
Major: Economics and Political Science
Mentor: Antonio Saravia and Andrés Marroquín
Project: "Social Mobility and Economic Freedom"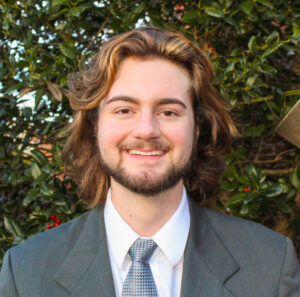 Ben Brubaker, 
Senior
Project: "Autocorrelation and Liquidity of African Stock Markets: Evidence from African Stock Markets"
---
Winners Fall 2020
And the winners are…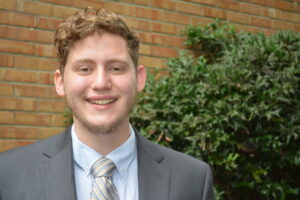 Kalman Demott, 
Senior
Majors: Economics and Finance
Project: "How Economic Freedom Affects the American Lower Class"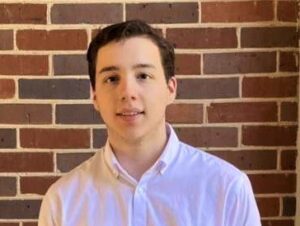 Thomas Perez, 
Senior
Minor: Statistics
Project: "A Tale of Immigration and Unemployment"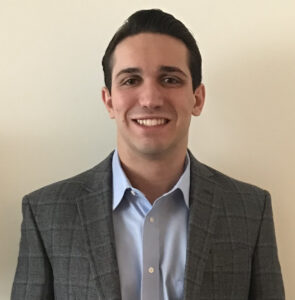 Luke Sadd, 
Senior
Majors: Economics and Marketing
Minor: Political Science
Mentors: Andrés Marroquin and Antonio Saravia
Project: "Willingness to use Robot Investors in Latin America and the role of Interpersonal Trust"
---
Winners Spring 2020
And the winners are…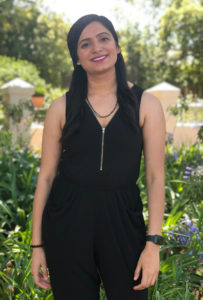 Gopiben Patel, 
Senior
Majors: International Affairs and Economics minor
Project: "Gender Equality and Capitalistic Beliefs"
Presenting: APEE 2020 in Las Vegas, NV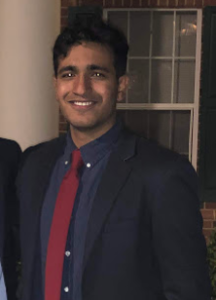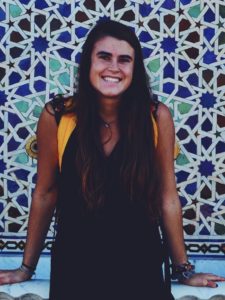 Sahan Vangala
 and 
Natalie Coolidge,
 Sophomore and Junior
Majors: Natalie International Business and Sahan Neuroscience major and Economics minor
Mentor: Andrés Marroquín
Project: "Beliefs about Robots and Labor Status in Latin America" Presenting: APEE 2020 in Las Vegas, NV, and SOBIE 2020 in Destin, FL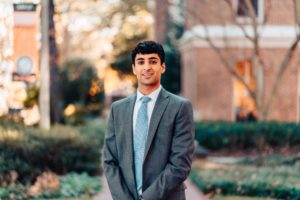 Sachin Khurana, Senior
Majors: Economics, Finance and Management
Mentor: Geoff Ngene
Project: "Time-Varying Connectedness Between Financial and Real Sectors"
Presenting: 2020 Economics Scholars Conference, Federal Reserve of Dallas, Dallas, TX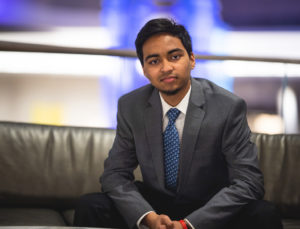 Kalp Patel,
 Senior
Major: Finance and Economics
Mentor: Allen Lynch
Project: "The Impact of Uncertainty of Outcome Hypothesis Data on Viewership Levels: An Analysis of National Football League Data"
Presenting: SOBIE 2020 in Destin, FL
Winners Fall 2019
And the winners are…
– Elizabeth Yavnel, Major: Economics, Mentor: Andrés Marroquín, Grant: $1,000, Project: "Do more capitalist individuals want to migrate? Evidence of immigration and ideology from Latinobarometro survey in 18 countries."
– Lino Galdin, Major: International Business, Mentor: Antonio Saravia, Grant: $1,000, Project: "How does the European Union's economic model affect France's economic freedom?"
–
Brycen Higdon,
 Major: Politics, Philosophy and Economics, Mentor: Antonio Saravia, Grant: $1,000, Project: "
The Price of a Polar Bear: Carbon Reduction and Opportunity Costs"