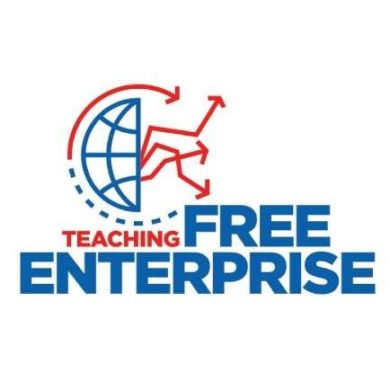 The CSEL implements in Georgia the Teaching Free Enterprise program developed by The O'Neil Center at Southern Methodist University. Through this program we help high-school teachers develop the knowledge and expertise they need to meet the Georgia economics standards in classroom instruction. Top professors and researchers from Mercer University, Southern Methodist University and other schools provide lessons, activities and exercises that can be readily implemented in the classroom.
This program presents modules that address some of the most important yet often misunderstood aspects of free-enterprise economies:
The connection between progress and the demise of jobs, companies and industries.
The institutional setup that creates conditions for success in free enterprise economies.
How free enterprise raises living standards over time.
How voluntary exchange adds to value by making both buyers and sellers better off.
Teaching Free Enterprise in Georgia offers educators:
A fast-paced, informative program that earns CPE hours for educators.
Classroom-ready instruction by leading professors with a focus on real-world issues.
Lesson plans that fulfill the state's standards to teach economics.
On-line access to instructional materials you can use to deliver the lessons to students.
Comfortable, modern venues, breakfast and lunch included.
At no cost to teachers, schools or school districts.
Workshops
We have offered three workshops so far (October and December 2020 and April 2021). Our next workshop will be offered during Fall 2021. Contact us if you would like us to organize one for your school or district.